REINSTATEMENT OF THE POPPET HEAD ABOVE THE PUMP AND LEVEL SHAFT
Obtain a piece of Thames History

The Bella Street poppet head was dismantled after 1914

We now have consent from both Heritage New Zealand Pouhere Taonga and Thames Coromandel District Council to re-instate the poppet head. It will be over 20 metres in height!!!
This project requires us to raise in excess of $90.000 to allow us to make applications for further funding from places like the Lotteries Commission.

Quite the project to commemorate the 150th anniversary of the Thames goldfields.
Help us to rebuild this Poppet Head on its original site at the Bella Street Pump House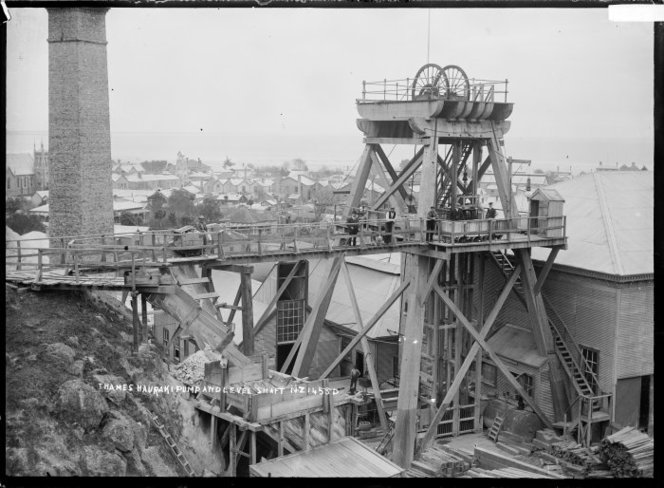 Source: Thames-Hauraki pump and level shaft. Price, William Archer, 1866-1948 :Collection of post card negatives. Ref: 1/2-001558-G. Alexander Turnbull Library, Wellington, New Zealand. /records/22576601